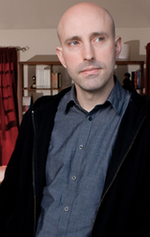 Brian Keller Vaughan (born 1976) is the writer of Y: The Last Man.
Vaughan is an American comic book and television writer is also known for the comic series Ex Machina, Runaways, Pride of Baghdad, and Saga. He was also a writer, story editor and producer of the television series Lost during seasons three through five, for which he and the writing staff were nominated for a Writers Guild of America Award for Best Dramatic Series in 2009 and 2010.
Ad blocker interference detected!
Wikia is a free-to-use site that makes money from advertising. We have a modified experience for viewers using ad blockers

Wikia is not accessible if you've made further modifications. Remove the custom ad blocker rule(s) and the page will load as expected.